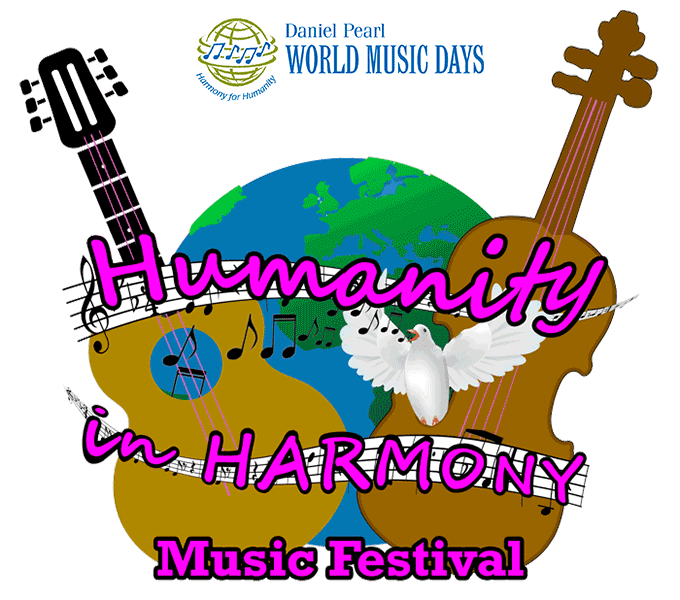 October 21, 2021
MacArthur Recital Hall
Flint Institute of Music

Master Class
4 P.M. Thursday, October 21st 2021
Mott Memorial Building Auditorium
1401 E. Court St. Flint, MI 48503
Music Around Town Series
Free Concert
7  P.M. Thursday, October 21st 2021
F.A. Bower Theater
Flint Cultural Center
1220 E. Kearsley St. Flint, MI 48503
Email ashleymusser@flintfed.org to register.
Humanity in Harmony
Music Festival
Free Video Streaming Event
7 PM October 23rd
Visit this page.
Presented by:
Made possible by a generous grant from the Nartel Family Foundation, Michigan Council for Arts & Cultural Affairs, Dr. Stuart and Kathy Weiner
Welcome New York City based jazz pianists Steve Ash and Kate  Cosco to Flint  to headline the Ninth Humanity in Harmony Music Festival-Daniel Pearl World Music Days. They will host a free Masterclass on Thursday October 21, 2021, and play a free concert as part of the Flint Institute of Music's Music Around Town Series.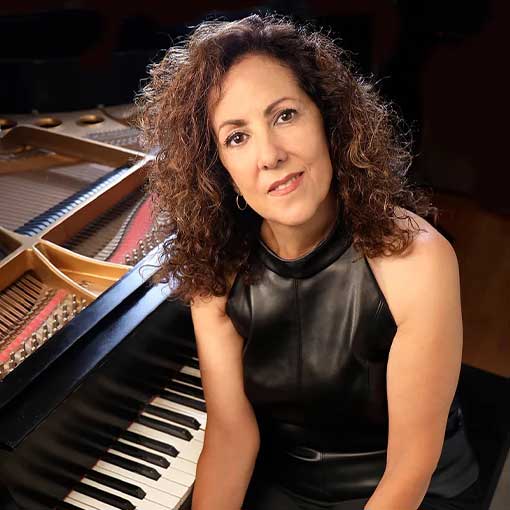 Kate Cosco
 Kate has spent most of her life playing piano. As a teenager she was enamored with the world of mainstream jazz, and jazz fusion. Listening to such great artists such as McCoy Tyner with John Coltrane, Chick Corea and Herbie Hancock.
​At Indiana University she got a degree in piano and audio engineering and a master's degree in jazz piano performance at the University of Memphis. 
​Since then, Kate has been in demand as a commercial player in the pop, rock, R&B, Latin, and gospel genres of music. She has mastered the synthesizer as well as piano and is an accomplished composer.
Jazz will always come first for Kate, but she loves to play with some big commercial artists like; the Four Tops, Smokey Robinson, Frankie Valli and the Four Seasons, The Temptations, Little Anthony and the Imperials, Ben E. King, Jack Sheldon, Billy Swan, Clint Holmes, Thelma Houston, Michael Crawford, Stephen Van Zandt, Billy Eckstein and many more. 
Today Kate Cosco plays everywhere. She has been selected to perform with her group at the International Women in Jazz and Lady Got Chops festivals.  Kate is an adjunct professor in the Cali School of Music at Montclair State University.
She will pair up with Steve Ash to play a free Music Around Town Concert, sponsored by the Flint Institute of Music and will work with aspiring musicians at a free workshop the same day at Mott Community College.
A native of Pittsburgh, PA, Steve Ash obtained his formal musical training at Indiana University, where he received his bachelor's degree in Jazz Pianoand has played all over the world.
He has been performing in the New York City area as well as internationally for over 30 years. Some steady engagements have included Smoke Jazz and Supper Club, Arturo's Coal Oven Pizza, the Rainbow Room, and Windows on the World.
Steve has appeared with many jazz recording artists, including Frank Wess, Jon Hendricks, Jimmy Cobb, Louis Hayes, Eddie Harris, Warren Vache, Harry Allen, Chris Connor, Annie Ross, Mel Lewis, Vernell Fournier and Doc Cheatham.
Steve was honored to be selected by The Kennedy Center and The U.S. State Department to tour West Africa and France as part of The Jazz Ambassadors in 2004. His touring experience also includes performing at The Bern Jazz Festival with Warren Vache's All Stars in 2001, and The Caesarea Jazz Festival in Israel with The Harry Allen Quartet in 2006, The New Mexico Jazz Festival with Jon Hendricks in 2012.
His recordings include Steve Ash, "Once I Loved", The Steve Ash Trio, "Everything I Love," Warren Vache's " Swingtime", the Metropolitan Bopera-House, "Still Comin' On Up", Barbara Lea with The Loren Schoenberg Big Band, "Black Butterfly", The Neal Miner Sextet,  "The Evening Sound", and Fabien Mary, "Conception".
Steve's piano can be heard in the movie "Evening" (2007), accompanying Claire Danes on "Time After Time" as well as on the movie's soundtrack recording, playing a solo version of "Pretend".
And you can join he and Kate Cosco for a free Masterclass Thursday October 21, 2021.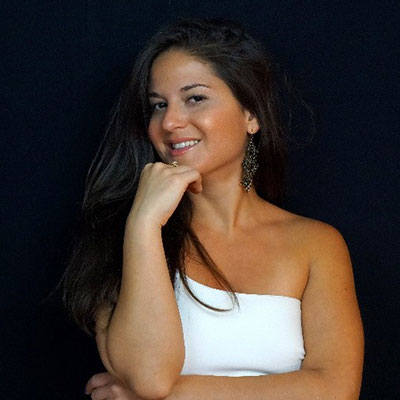 Hadar Orshalimy
Hadar Orshalimy was born in Israel and today lives in New York City with her husband, Jewish Rocker Sheldon Low. She has a connection to Michigan as her mother was from Detroit. She was a contestant on Israeli Idol, Israel's version of American Idol!
The singer songwriter met her husband when she was a warfare defense trainer for the Israeli Defense Forces doing a training exercise in Wisconsin. She and Sheldon travel all over the world as the pop group, "We Are The Northern Lights". She is also the Musician in Residence at Park Avenue Synagogue in New York and has released 3 indie pop EPs, that have appeared in film, TV, press and podcasts. She is on tour over 100 dates a year, solo or with Sheldon.
Her latest triumph is her jazz debut album, "It Never Was You", featuring great Jewish composers' enormous contribution to the distinctly American invention of jazz and the Great American Songbook.
From Gershwin to Hammerstein and Kern to Rodgers and many more, Hadar's performance on "It Never Was You" her soulful vocals, heartfelt delivery and contemporary arrangements offer a new interpretation breathes new life into some of the most iconic songs in history.
Hadar will co-host a free Master class, with Yaniv Taubenhouse, on "The art of performing cover-songs and jazz standards: "Delivering a fresh, personal performance while respecting the sources and retaining their essence", Thursday October 8 at 4p.m.
She will perform her Jazz album, "It Was Never You" at the free Music Around Town Series performance Thursday Evening October 8 at 8p.m.
Then on Saturday October 17 she will join Sheldon and We are the Northern Lights to perform and also do a song or two of her own.
Welcome back to Flint Hadar Orshalimy.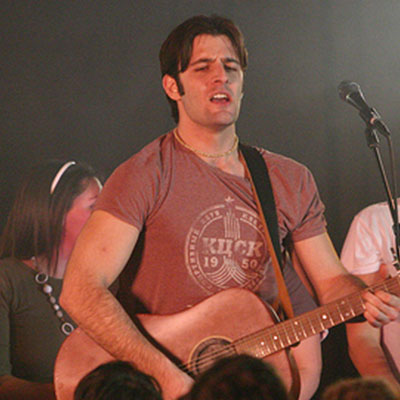 Sheldon Low
 Sheldon Low is back for his ninth performance at the Humanity in Harmony Music Festival-Daniel Pearl World Music Days. He is the only artist who has been with us at every Festival starting in 2013.
We Are The Northern Lights is an indie pop-folk songwriter supergroup comprised of Sheldon's wife Hadar Orshalimy on piano and Sheldon Low on guitar. Drawing comparisons at times to The Civil Wars, Nickel Creek, and Mumford and Sons, the sound is marked by tight harmonies, deeply honest lyrics, melodic hooks, and unadulterated authenticity.
He is also one of the brightest young stars in Jewish pop music today, performing over 100 rock concerts, 'Light Up Shabbat' services, seminars, and Artist-in-Residency weekends in Jewish communities throughout North America each year. But you don't have to be Jewish to be taken with this charismatic young entertainer.
Sheldon has recorded five full-length studio albums and recently began writing and releasing music with his partner and wife Hadar under the moniker "Hadar and Sheldon." 
Their single "Body Is a Temple" was featured in the 5779 NFTY Ruach compilation, marking Sheldon's fourth feature in the Ruach series. The Ruach CD project is a "musical snapshot" of a moment in time, a collection of the hottest new Jewish music by both established and emerging Jewish artists. Sheldon is the only artist with opening tracks on two Ruach albums.
Sheldon is also a Jewish educator and his recordings have been featured in numerous compilation albums. Both of his children's albums, "It's All Challah To Me" and "Look At Me", have been distributed to tens of thousands of households around the globe.  Over the course of his career, Sheldon has been featured on the cover of L'chaim Magazine, Shalom TV, and radio stations across North America.
He is the creator and host of Jewish Songwriter, a podcast devoted to the people and stories behind contemporary Jewish music.  He helped launch Jewish Rock Radio, served as a founding head faculty at Songleader Boot Camp, and continues to lead workshops, webinars, and featured speaking engagements around the country.  Sheldon is also a published author and the creator of the "Musician Revolution" blog. 
Sheldon was born and raised in St. Louis, Missouri, and is the son of Flint Jewish Federation Director Steven and his wife Susan Low.
Sheldon spent six years as the Artist in Residence at Barnert Temple in Franklin Lakes, New Jersey and is currently the Artist in Residence of Temple Israel of the City of New York. In 2013, Low started Hallelu Records, an independent Jewish record label based in New York City. 
Sheldon resides in New York City with his wife and musical partner, Hadar Orshalimy.  In addition to their Jewish folk-pop crossover project "Hadar and Sheldon" they also tour and record as the secular pop-folk duo "We Are The Northern Lights."
Welcome Sheldon Low back to Flint and the Humanity in Harmony Music Festival.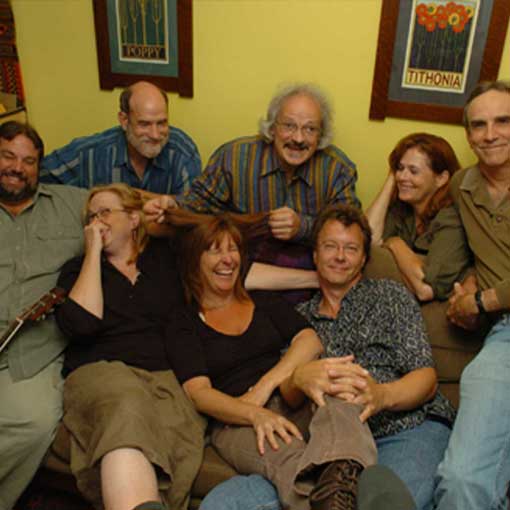 Yellow Room Gang
If you have followed music in Michigan you have been blessed to hear groups like Mustard's Retreat, and performers like Kittie Donohoe, Annie Capps, David Barrett, Jim Bizer Jan Krist and Matt Watroba. TO many they are the music of the Great Lakes State.
They are all friends and when David Tamulevich, from Mustard's Retreat, invited them to his house in Ann Arbor with the bright yellow paint in the living room to work on songs and play together it was the beginning of something special.
Since that day in 2005 they have gathered to share dinner, conversation and the newest song they have in the process for critique. Each an accomplished songwriter and performer in their own right, they found they also like to play together.
The Yellow Room Gang is:
David Barrett is an EMMY-award winning composer/songwriter, whose work ranges from Olympic themes to PBS scores. His best-known composition "One Shining Moment", recorded by Luther Vandross, is an annual ritual for those who view the NCAA tournament.
Billboard Magazine called him, "A mature artist waiting for some wider recognition."
Jim Bizer Writes and performs with the enthusiasm of a kid. He knows music and his lyrics go from funny to thoughtful. He concocts songs that are both beautiful and startling. You never quite know what will come out of his mouth, or his guitar, next.
Annie Capps is just a joy to listen to. Her sweet voice and wry sort of delivery wins over audiences and has earned her a host of Detroit Music Award nominations over the years.
 "[Annie] sings with a relaxed, clean Midwestern twang, sliding you into the middle of lives and situations that are always interesting and dotted with real insight." – Dave Siglin, The Ark
Kitty Donohoe is another EMMY award winning talent. She has three critically acclaimed albums to her credit which combine her Celtic and American roots in her music. Her EMMY came for her 9-11 song, "There Are No Words". Victory Music Review called her performance, "rich, soaring, haunting…one of those rare voices.".
Jan Krist Has been making music and fans over many years. The Detroit songwriter who has garnered lots of national attention. A four-time Detroit Music Award winner, Entertainment Weekly praised her "breathtaking vocal leaps" and said that she "makes soul-searching more enjoyable than it has any right to be."
 Billboard Magazine called her "Unreservedly recommended"
David Tamulevich from Mustard's Retreat is a singer, songwriter, and performer of renown. He also happens to be one of the top agents in the folk music genre, working with stars like Peter Yarrow, (Peter Paul & Mary), Don White and Reverend Robert Jones. As a performer he has been a regular on stages around the country for decades building an amazing reputation for music, performance and being one of the most personal and nice people you will ever meet.
Folk icon Tom Paxton said David was, "warm and friendly and giving on stage, completely in touch with the audience. There are no barriers at all, and you just love to watch that and be part of it."
Matt Watroba another singer/songwriter who has entertained audiences for years. He sings and writes songs of compassion, inner strength, humor, and everyday living. He also loves classics, and recorded an entire album of vintage country classics that he makes his own.
"Watroba turns to vintage country on his latest album, and he has produced one of the best under-the-radar musical gems to come along in quite some time…highly recommended."—Dirty Linen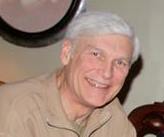 Michael J Thorp
Producer / host
Michael J. Thorp is a broadcaster, author, producer and storyteller, who is back for his eighth turn as host and producer of the Humanity in Harmony Music Festival-Daniel Pearl World Music Days.
On the radio Michael has been a DJ, talk show host, program director, a news reporter, play by play announcer and more. He created, wrote, produced and was host of "The Huckleberry Radio Hour" a live radio variety show broadcast from the Genesee County Park's Crossroads Village. It ran from 2007-20011 and won 2 EMMYS.
On television he was a news anchor/reporter for ABC television, creator and host of University of Michigan Public Television's "Homepage Magazine", and the host of, "Michael J. Thorp's The American Civil War Years", for which he was nominated for an EMMY. He is currently working with "The Peaceful Warriors Project", a show dedicated to the service of U.S Military veterans after they come home.
Michael has published four books about Michigan and is in the final run to finish his fifth, to be titled, "Michiganians You Should Know-Plus some you do and don't know why". It should be out before the end of the year.
His first book was "The Great, Great Lakes Trivia Test" the follow-up "The (even) Greater, Great Lakes Trivia Test". Michael also dreamed up a children's book, "The Legend of the Abominable Huckleberry" and a sort of tour guide, "Michigan's Thumb Drive-A Drive around M-25." He was a contributor to "American Civil War Years: the Reenactors Telling" A companion piece to the Michigan Public television program he hosted, "The Michigan Experience-The American Civil War Years."
For 18 years Thorp served as a school board trustee, including 12 as President or Vice President. He was awarded the National School Boards Association's Distinguished Service Award for his work in education.
Thorp is member of the Rotary Club of Flint, an Eagle Scout and current board member and past Vice-President of the Michigan Crossroads Council; the largest Boy Scout Council in America. Michael is a Distinguished Alumni of The University of Michigan-Flint, Mott Community college and is a member of the Davison High School Hall of Fame.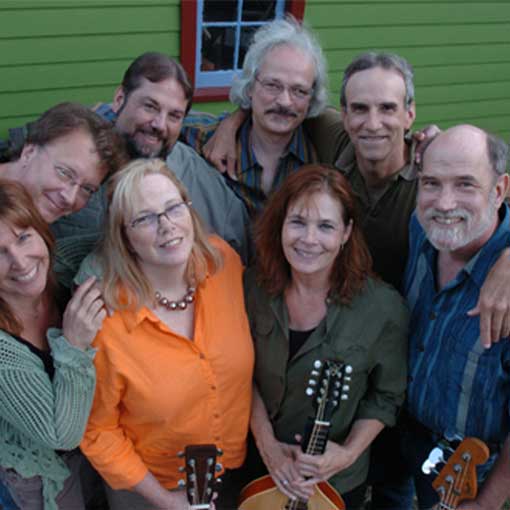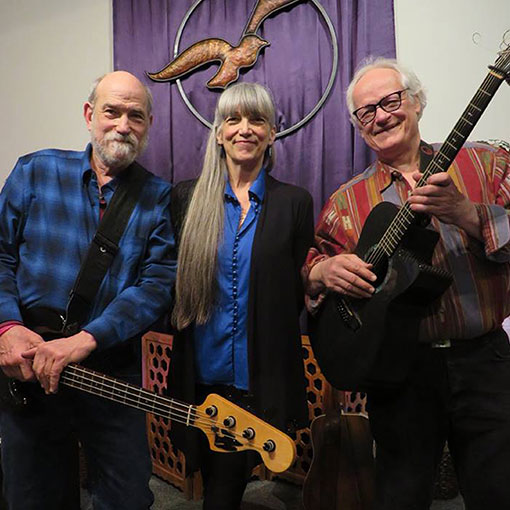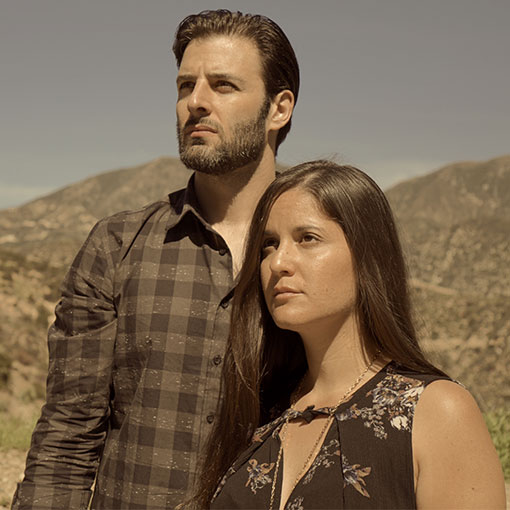 We Are the Northern Lights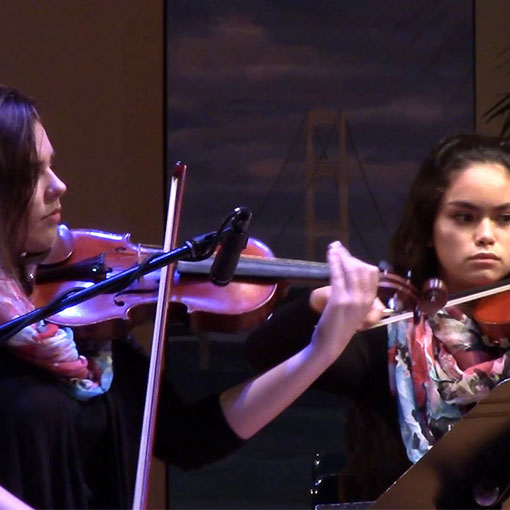 The Dort Honors String Trio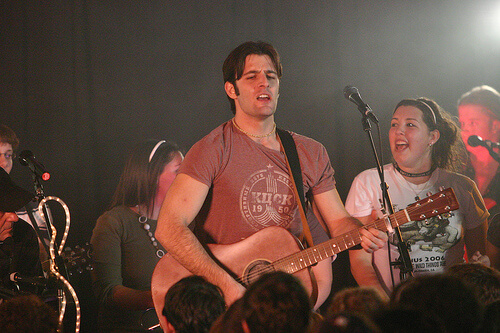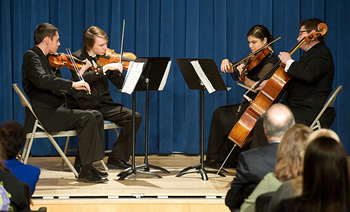 The Dort Honors String Quartet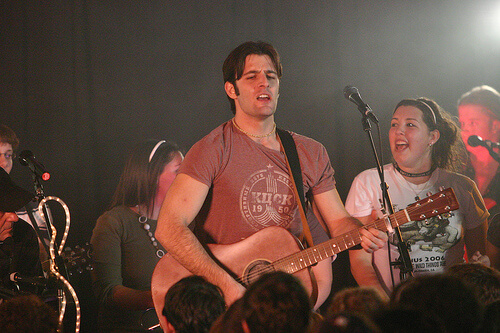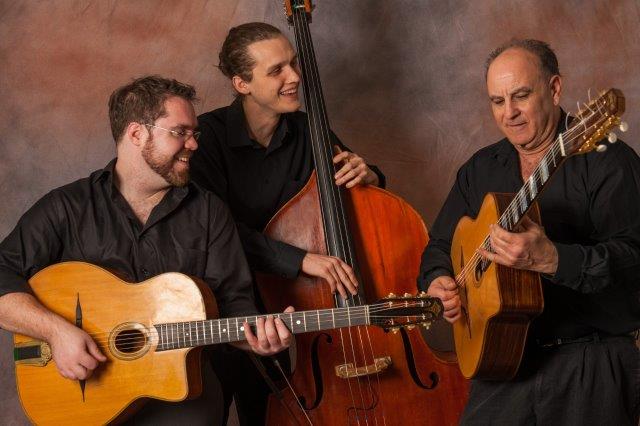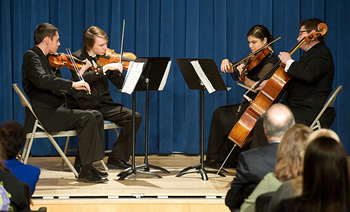 The Dort Honors String Quartet
2014 Humanity In Harmony Concert
We seek out string musicians from a wide variety of backgrounds to perform each year.
Enjoy a sample of  the 2014 performances below.
Artists in 2014 were Sheldon Low, The Moxie Strings, Dr. Mike Kassel, Aaron Jonah Lewis, Chris Shafkalis and John Pappas.
View video clips of their performances on this page… Click here.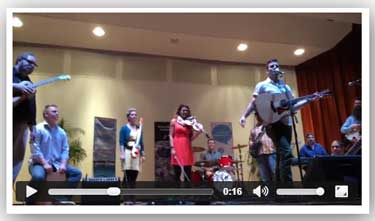 2013 Humanity In Harmony Photos