Jewish Community Services
The mission of Jewish Community Services is to provide social services to the Jewish and general population of Genesee County without regard to religion, race, or ethnicity. JCS also fosters the well-being of the community through collaborative community events.
Have questions or comments? We would love to hear from you at 810-767-5922
Information, Assessment, and Referral
Jewish Community Services provides general social work intake, assessment, referral, and counseling services to individuals and families.  We also provide referral and counseling services to water lead poisoning victims and their families.
Senior Lunch and Program at Temple Beth El Noon Monday, Tuesday & Thursday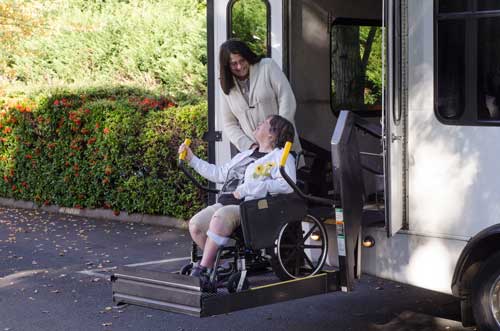 TRANSPORTATION
Highway to Health
Transportation for Genesee County residents is provided to medical appointments outside of the county to Ann Arbor, Lansing, Saginaw and the Detroit area. Fees are based on income following an intake with a social worker. Medicaid is also accepted. Casework services are also available.
Local Travel
Transportation is available within the county for the Senior Congregate Meal Program, medical appointments, errands, and shopping. With a wheelchair lift-equipped bus, door-to-door transportation is provided for older adults, people with disabilities and residents with special needs.
Request transportation by calling (810) 767-5922 or sending an email to jfcs@tm.net with your name, telephone number, and request.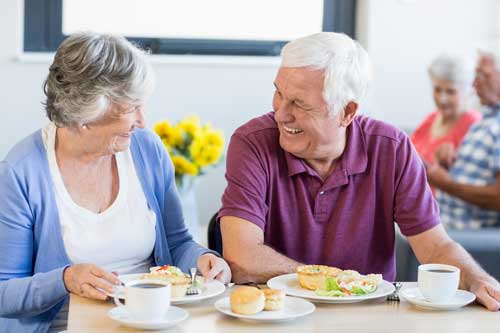 Nutrition
Genesee County Residents are eligible for the following programs.
 

Kosher Mobile Meals
Kosher mobile meals are available Monday through Friday to homebound senior adults. Extra meals are also offered for the
weekend. Hot and cold meals are delivered daily to homes by the Genesee County Community Action Resource Department.
 

Kosher Congregate Meals
Hot kosher meals are served at noon on Mondays, Tuesdays and Thursdays at our congregate meal site, located at Temple Beth El.
Meals for both programs are prepared by staff and volunteers at Congregation Beth Israel's kitchen.
Asian-Indian Congregate and Mobile Meals
Through a partnership with the "Grill of India" restaurant, JCS provides congregate vegetarian meals twice a week at Temple Beth El. Indian vegetarian mobile meals are also available for homebound Genesee County seniors.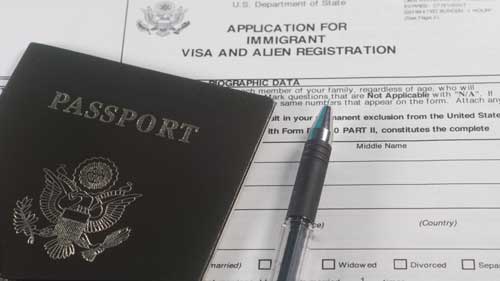 IMMIGRANT SERVICES
For 24 years, Jewish Community Services has worked in the community to help underserved immigrant populations access services that enhance their physical and mental well-being.
These services have functioned as a safety-net for some immigrants who have limited financial resources and require additional support to help them participate more fully and independently in the community.
Jewish Community Services has changed our services over the years to match the needs of our culturally diverse clients with services that are sensitive to the special needs of these populations.
Jewish Community Services provides interpretation services that facilitate communication between immigrants and health care providers in order to maximize the potential for achieving better health outcomes.
Jewish Community Services also provides interpretation and case coordination services to immigrants in order to help them access services and resources in the community.
Document translation is available for Russian, Bulgarian, Hebrew and Indian languages.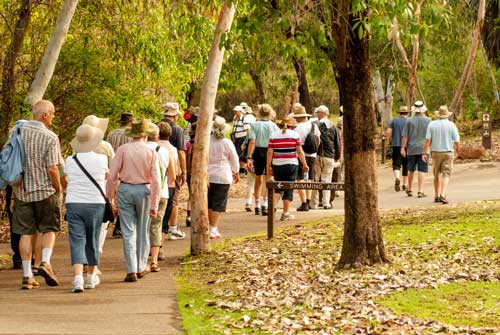 OTHER PROGRAMS
Senior Group Programs
JCS staff plans activities and programs with seniors who attend the senior congregate meal program. These include speakers on topics such as nutrition and health care; exercise; ESL education; current events discussions; birthday and holiday celebrations; Bingo and field trips.