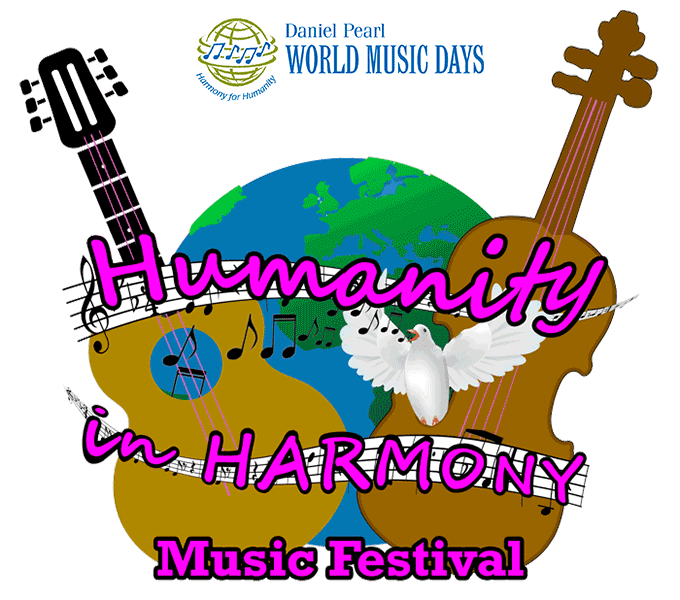 Only $10 per ticket!
Click Here To Purchase


Contact the Flint Jewish Federation at 810-767-5922 for group tickets. Only $8 each for six or more.
Proceeds benefit the programs of Flint Jewish Federation.
Presented by:
Made possible by a generous grant from the Ravitz Foundation and the Nartel Family Foundation.

Saturday October 19, 2019
7:30 PM
McArthur Recital Hall
Flint Institute of Music
1025 E Kearsley St, Flint, MI 48503
(Located in the Flint Cultural Center next to the Sloan Museum and near The Whiting and Flint Institute of Arts)
Rock
Jazz
Classical…
Stringing together harmony!
2019 Concert Artist Lineup
"the queen of chamber jazz"
All About Jazz.
Meg Okura is a violinist and composer who blends East and West in modern jazz. Her Pan Asian Chamber Jazz Ensemble based in New York has been featured at venues from Lincoln Center to Levitt Pavillion in Los Angeles. She has also released four albums- Meg Okura's Pan Asian Chamber Jazz Ensemble (2006), Naima (2010), and Music of Ryuichi Sakamoto (2013), and Ima Ima (2018).
Read More
She came to New York with two suitcases and a violin from her native Tokyo to earn bachelors and master's degrees in violin performance from The Julliard School.
Meg made her U.S. solo debut at the Kennedy Center as a 19-year old concert violinist. She was a jazz violinist while at the Henry Mancini Institute in Los Angeles, a soloist and concertmaster for Herbie Hancock, Shirley Horn, Diana Krall, and Terence Blanchard, and performed under the batons of music icons like Quincy Jones, Jerry Goldsmith, and Jack Elliot.
She can play anything, Stephen Holden of The New York Times said, "she is equally comfortable playing classical chamber music, rock and everything in between."
Okura was nominated for a Grammy as the violinist on the album Second Half by the Emilio Solla y la Inestable de Brooklyn at the 57th Annual GRAMMY Awards. Meg's violin has been featured on movie soundtracks, in three Cirque du Soleil productions and has collaborated and performed with Oscar nominee actor and Columbia recording artist Terrence Howard.
Okura has also appeared on dozens of recordings with artists from David Bowie, Lee Konitz and Diane Reeves to Ziggy Marley. She has toured internationally appearing at Carnegie Hall, The Barbican, Madison Square Garden, Village Vanguard, Blue Note Tokyo, Hollywood Bowl and numerous festivals around the world, and now at the Humanity in Harmony Music Festival-Daniel Pearl world Music Days in Flint, Michigan.
One reviewer said Mustard's Retreat performs music to, "sooth what ails you." Once you have experienced them you will certainly agree.
Mustard's Retreat has been entertaining friends and fans with their soothing harmonies and fun and meaningful songs for decades. Michael Hough and David Tamulevich are very well known all over Michigan, up and down the East Coast; anywhere they ever played. They are regular favorites in Flint playing at venues like Paddy McGee's, Hat's Pub, The Flint Folk Music Festival, The Huckleberry Radio Hour, The Sippin Lizard and so many more.

Read More
David came from Connecticut he met Michael Hough when they were both short order cooks at Ann Arbor's The Brown Jug Restaurant. They learned three songs, and took their act to The Ark: Ann Arbor's legendary coffee house. That was the start.
In 1975 they started performing with Flint native Libby Glover. They played with Libby for a long time, then when Libby moved they continued on their own. They've released 14 albums to date, full of original songs, plus four more albums as part of The Yellow Room Gang, a collective of 8 award winning singer/songwriters from Southeast Michigan. (www.yellowroomgang.com).
When Libby moved back to Michigan in 2014 they began singing together again. Now approaching their 45th year, they've traveled more than a million miles and performed more than 6,000 shows, from pig roasts and pool parties to Lincoln Center Out of Doors, The Barns at Wolftrap and the Kennedy's Center.
And now they join us, all three of them, here, at the 7th Humanity in Harmony Music Festival-Daniel Pearl World Music Days.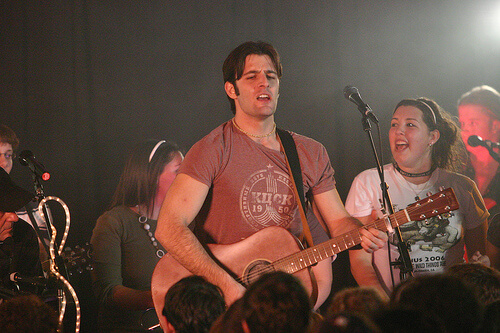 Sheldon Low
We are pleased to welcome back
Sheldon Low
to our Humanity in Harmony stage. This will be the 6
th
time Sheldon has rocked our grand finale leading all our artists; that is after he rocks the house in his own set. He is a Jewish educator, who loves to work with children and one of the brightest young stars in Jewish Rock Music today performing rock concerts, 'Light Up Shabbat' services, seminars, and leading Artist-in-Residency weekends in Jewish communities throughout North America.
Born and raised in St. Louis, Missouri, Low is a third generation song leader.
His recordings and compositions have been featured
Read More
The Dort Honors String Quartet
We are pleased to have
The Dort Honors String Quartet
return for the 6th Humanity in Harmony Concert. This group of talented and dedicated high school students auditions for the opportunity to play in the quartet each year. The Dort Honors String Quartet, under the direction of Alesia Byrd, is sponsored by the Dort Family Trust.
Read More
Daniel Pearl Foundation Mission
The Daniel Pearl Foundation was formed in 2002 in memory of the Wall Street Journal's South Asia Bureau Chief, journalist/musician Daniel Pearl, to promote the ideals that inspired his life and work. The Foundation works domestically and internationally to promote cross-cultural dialogue and understanding, to counter cultural and religious intolerance, to cultivate responsible and balanced journalism, and to inspire unity and friendship through music.
The Humanity in Harmony Concert is the only Daniel Pearl World Music Day event in Michigan. The goal, like the Pearl Foundation, is to bring people together in mid-Michigan, to play and listen to music, sing, talk and get to know each other. Using string instruments to find a common cord may be a way for us to have more difficult conversations with each other.
2018 Daniel Pearl World Music Days Journalist in Residence Dan White
There is more than music. Honoring the memory of Daniel Pearl we have chosen our third Humanity in Harmony-Daniel Pearl World Music Days Journalist in Residence, Dan White, a Pulitzer-Prize winning photographer with a photojournalistic perspective that permeates his commercial, editorial, and artistic images. Dan literally sees the world—not only through the lens of his experienced camera—but with the heightened awareness of one who travels internationally to better understand himself through others' faces and places. Born and raised in Flint, Michigan, White began shooting pictures at age 11 and started his first newspaper job when he divided time between high school studies and full-time work at The Flint Journal. He spent summers interning at The Everett Herald in Washington, and The Muskegon Chronicle in Michigan. Dan received his Bachelor of Journalism degree, with an emphasis on photojournalism, from the University of Missouri. After college, he worked for The Yakima Herald-Republic in the state of Washington and The Columbia Daily Tribune in Missouri. It was while working at The Kansas City Star that he was part of a Pulitzer Prize-winning team, which won for its coverage of the Hyatt Hotel skywalk collapse. Currently, Dan continues his thirty-year career as a commercial photographer based in Kansas City, Missouri. Potraiture has always been Dan's most interesting and challenging type of assignment. From the aboriginal people of the Northern Territories in Australia to the jazz musicians of Kansas City, to the cowboys of western Kansas, or in honoring the people of his hometown, he photographs with respect for and an ability to make people comfortable in front of the camera. His talent for composition and eye for lighting has produced memorable images for his clients.
Michael J Thorp
Producer / host
The host and producer of the "Humanity in Harmony Concert" once again is Michael J. Thorp, a well-known broadcaster, writer, program planner and host. Michael J. is the host of The Michael J. Thorp Show on WWCK am 1570, and on line at Supertalk1570.com.
A DJ, talk show host, newsman and program director for many years on radio, he created, produced and hosted "The Huckleberry Radio Hour" a live radio variety show that ran from 2007-20011 and won 2 EMMYS. He was a television news anchor for ABC television, and is currently host of, "Michael J. Thorp's American Civil War Years", for which he garnered an EMMY nomination in 2012.
He serves as; an Executive Board member and past Vice President of the Michigan Crossroads Council, Boy Scouts of America, a board member, and past president, of the Mott Community College Alumni Association, an instructor for the Michigan Association of School Boards creating and leading seminars and programs; and as an instructor/writer/producer for i-Michigan Productions. Michael is a member of the Davison High School Hall of Fame, and a Distinguished Alumni of both the University of Michigan Flint and Mott Community College.
Michael has published 3 books, the most recent, "Michigan's Thumb Drive", a history and tour of Michigan's Thumb. His other Michigan based books; "The Great, Great Lakes Trivia Test", and a children's book, "The Legend of the Abominable Huckleberry." Another Michigan trivia book is set for release next year. He was a contributor to "American Civil War Years: the Reenactors Telling", which is a companion book to the PBS series he hosts.
All are available at michaeljthorp.com.
Program Ads & Sponsorship Opportunities
Name listing $36
1/4 page $100
1/2 page $180
Full page B&W $330
Full page color $500
Sponsorships
Concert Master(2 tickets) $360
Conductor (4 tickets) $540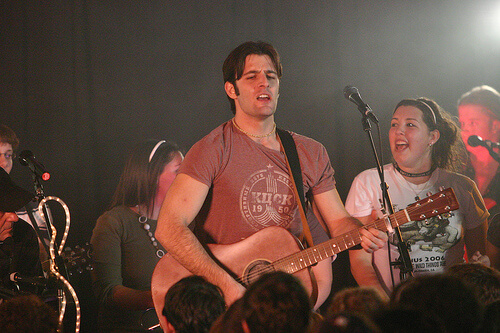 The Dort Honors String Quartet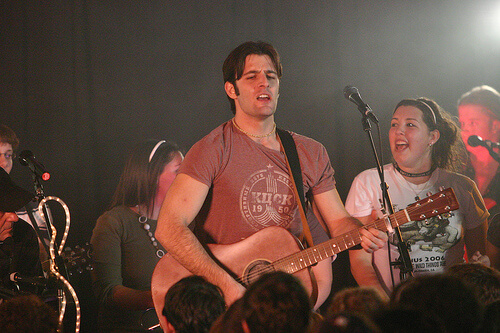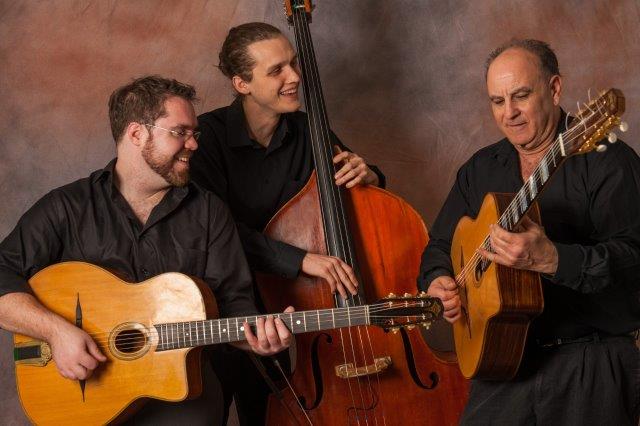 The Dort Honors String Quartet
2014 Humanity In Harmony Concert
We seek out string musicians from a wide variety of backgrounds to perform each year.
Enjoy a sample of  the 2014 performances below.
Artists in 2014 were Sheldon Low, The Moxie Strings, Dr. Mike Kassel, Aaron Jonah Lewis, Chris Shafkalis and John Pappas.
View video clips of their performances on this page… Click here.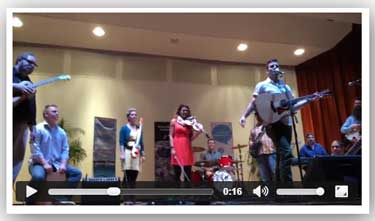 2013 Humanity In Harmony Photos