This year we celebrate Israel's 70th Anniversary with a series of programs and events which will highlight Israel's challenges, history, culture and achievements.   The series will kick off the weekend of March 10th with the presentation of...
read more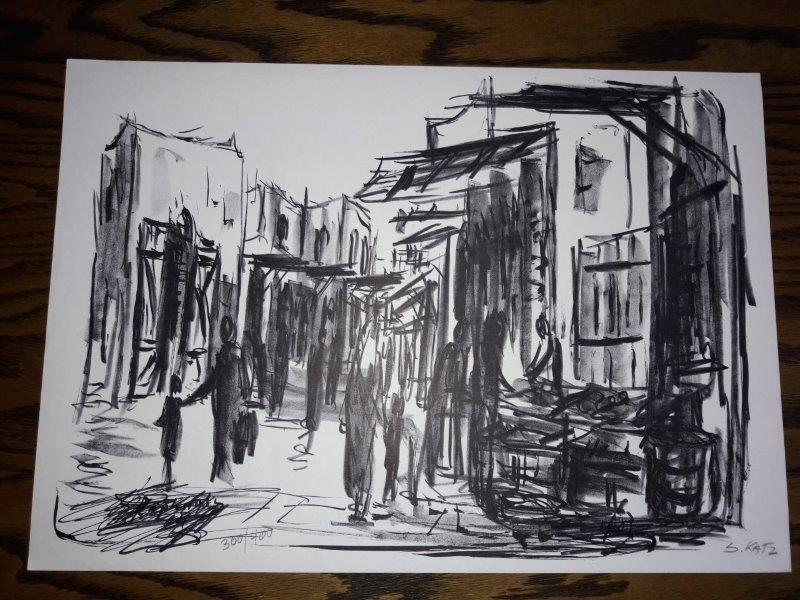 Silent Auction of Shmuel Katz serigraph Current bid is $150.00  Auction ends October 5, 2017 Proceeds raised will support our annual campaign. The print is from the Federation archives. While we can not find a current estimate of value on this specific piece, other...
read more
Support the Programs of the Flint Jewish Federation
Together we can make a difference.
Visit Flint Jewish Federation Online Auctions
Proceeds of auction items will benefit the annual campaign. To begin bidding, please register.
To view the Auction page, click here.
The Ivriah
Funds from our annual campaign help support The Ivriah.
Housed at Temple Beth El Emily Alter, Director Tracey Bernard, Secretary Phone: (810) 732-6312 Fax: (810) 732-6314 E-mail: theivriah@gmail.com
Philanthropic Mission
The Flint Jewish Federation operates a number of programs that benefit the Jewish community, in conjunction with Jewish Community Services. Programs include the Kosher Congregate Meal Program, Kosher Mobile Meal Program, Local Transportation Services, Highway to Health Medical Transportation as well as educational programs.
Humanity In Harmony Concert
Saturday, October 20th at 7:30 pm
Flint Institute of Arts
Tickets are only $10!