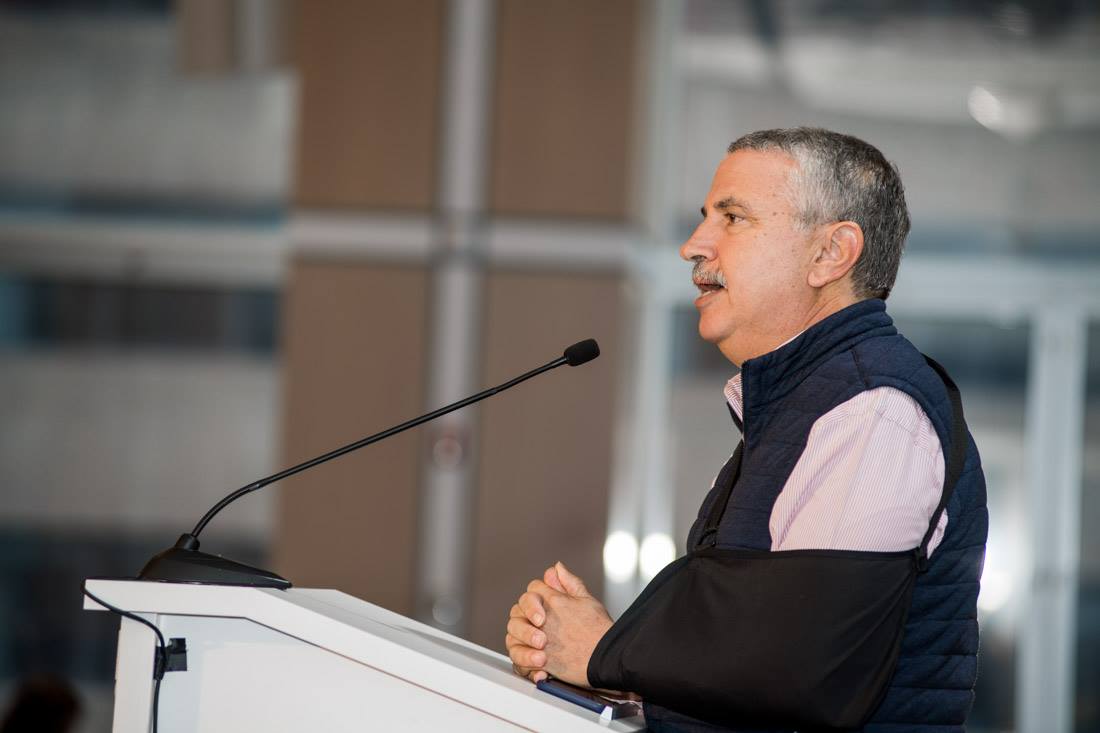 Topic: "The Big Trends Shaping The World Today: Economics, Technology and Geopolitics"
Co-Sponsored by:
Flint Jewish Federation
Sunday, April 10th 2022 at 9:00 PM EST
Register for the Zoom Webinar
Click on Link Below
Bestselling author of The World is Flat and New York Times foreign affairs columnist Tom Friedman
is renowned for his direct reporting and accessible analysis of complex issues shaping the world.
According to Foreign Policy magazine, "Friedman doesn't just report on events; he helps shape them." Winner of three Pulitzer Prizes, he has covered the monumental stories from around the globe for The New York Times since 1981. Vanity Fair called him "the country's best newspaper columnist."
In his latest bestseller, Thank You for Being Late: An Optimist's Guide to Thriving in the Age of
Accelerations, Friedman offers a blueprint for overcoming the stresses and challenges of a world
being transformed by technology, globalization, and climate change.