Yom Ha'atzmaut 2021 Concert
April 11th, 2:00 pm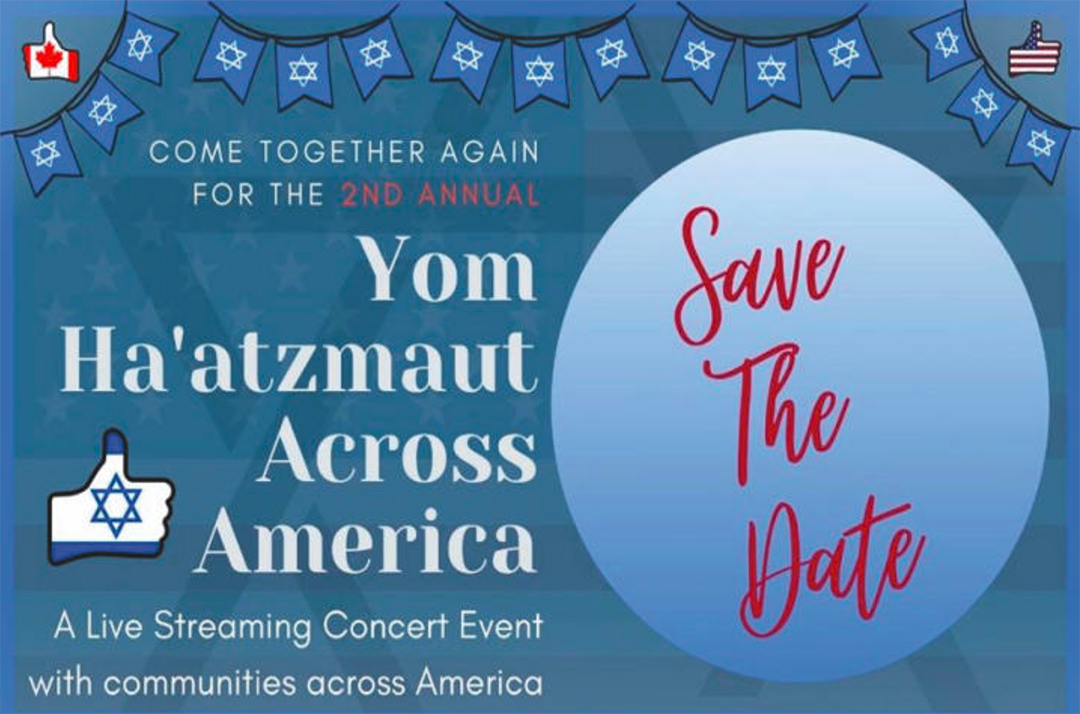 A LIVE STREAMING CONCERT
Yom Ha'atzmaut Across America Time: April 11, 2020 2:00 PM Eastern Time
Please plan to join us for the 2nd Yom Ha'atzmaut Across America LIVE concert.
Last year, FLINT joined more than 40 communities across the country to celebrate Israel's quadruple chai birthday, and support IsraAID and Feeding America. This year we will again join hands across the country in an exciting event that will feature even more communities and top Jewish and Israeli artists.
Please share this information with family members, friends, synagogues, community members and mark your calendars to attend this year's 2021 Yom Ha'atzmaut Concert Event on Sunday, April 11, at 2:00 PM EST.
To learn more please visit: https://sheldonlow.com/yom-ha-atzmaut-across-america